Brass Square Bar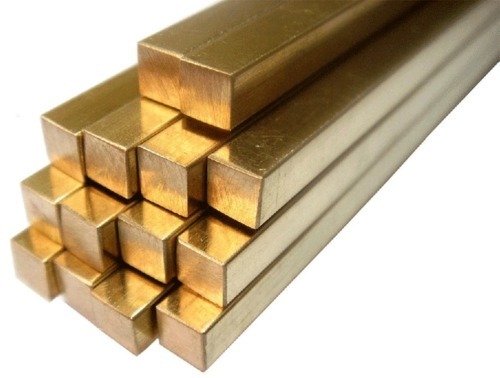 Brass Square Bar
Price And Quantity
Kilograms/Kilograms

750 INR
Product Description
A copper-zinc alloy used to create brass square bar is renowned for its strength, malleability, and golden appearance. Brass square bar is a square-shaped metal product. It has strong tensile strength and is simple to construct and process. It is appropriate for a variety of outdoor and maritime applications due to its exceptional corrosion resistance. The adaptability of the square shape in design and construction makes it suitable for both decorative and architectural applications. Industrial settings use brass square bars for fasteners, plumbing fixtures, and electrical hookups. Their appealing appearance makes them popular for furniture and decorative elements. They are also prized for their acoustic qualities in musical instruments. Brass square bars offer a robust and adaptable material for a variety of applications.
Brass Square Bar is a square-shaped metal product constructed of a copper-zinc alloy that has a variety of uses due to its special characteristics and advantages.
Features of Brass Square Bar:
1. Strength: Brass square bars have strong tensile strength, making them appropriate for load-bearing and structural support applications.
2. They are very malleable and simple to form, which enables flexible production and personalization.
3. Brass square bars have exceptional corrosion resistance, which makes them perfect for outdoor and maritime environments.
4. Attractive look: They are popular in ornamental and architectural projects due to their golden hue and shiny look.
5. Brass has strong electrical conductivity, which makes brass square bars useful in electrical applications.
Benefits of Brass Square Bar:
1. Architectural and Decorative: Brass square bars give furniture, door panels, and ornamental accents a refined appearance.
2. Industrial Components: Because of their durability and resistance to corrosion, they are used in hardware, plumbing fixtures, and electrical connectors.
3. Brass square bars are used in maritime and outdoor fittings, signage, and other products thanks to their durability and resistance to corrosion.
4. Brass square bars are utilised in the construction of musical instruments like trumpets and trombones because of their acoustic characteristics.
5. Brass square bars are useful for DIY projects and regular repair work because of their malleability.
In conclusion, brass square bars are a versatile and dependable material choice in decorative, industrial, marine, architectural, and musical instrument applications, offering both functional and aesthetic benefits. They are strong, malleable, corrosion-resistant, attractive in appearance, and electrically conductivity.
Trade Information
2-4 Days

Asia, Australia, Central America, North America, South America, Eastern Europe, Western Europe, Middle East, Africa